A wonderful destination experience, personal encounters and soul experiences!
In keeping with the MICE Ladies philosophy "Connecting people through unforgettable and deep experiences in WOW destinations", the last MICE Ladies Trip of the year took place from December 16th to 19th, 2021: SKI, SNOW & MORE South Tyrol!
A small, fine group of great women – planners of events in MICE agencies, agency owners and independent consultants – accepted the personal invitation of IDM Südtirol, the location and tourism agency of South Tyrol, to this inspirational and strengthening trip to beautiful South Tyrol.

And what a precious, inspiring, profound and unforgettable journey that was!!! It came at just the right time at the end of a challenging second COVID-19 year, which brought many new question marks and renewed uncertainties towards the end. Challenges and renewed existential fears on a personal and professional level after we thought the worst was behind us and the industry slowly and carefully breathed a sigh of relief: "When can we finally plan and hold events reliably again?", "Can my employer do it through it – do I keep my job?" and for the mothers among us also "homeschooling again? – Beware!"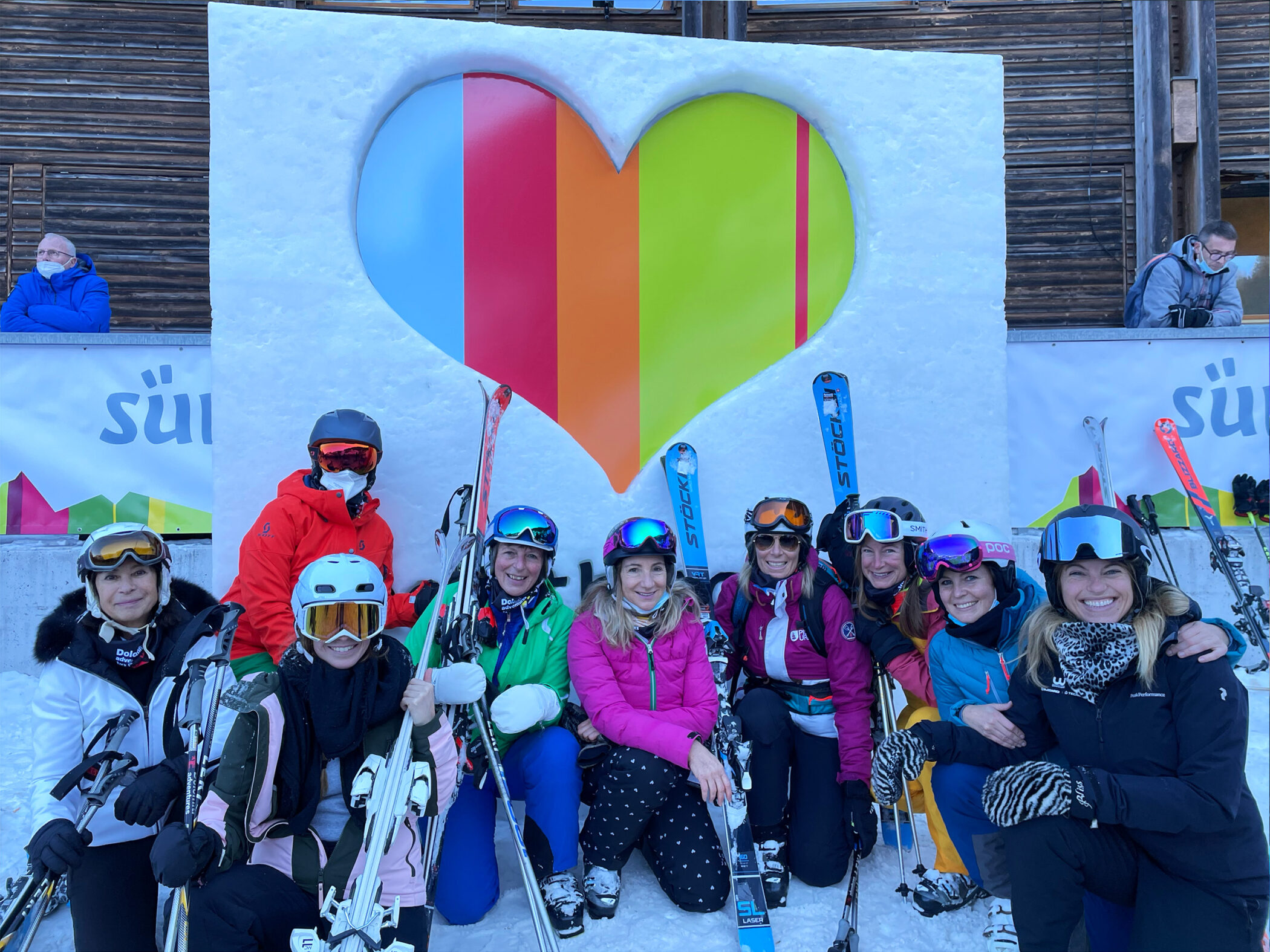 Lots of questions, lots of changes, especially for our industry, which thrives on bringing people together and connecting them. And not only but especially for women, who make up a large part of our industry – especially for mothers with the double challenge of "homeschooling and work" but also for freelancers in particular due to the uncertain future – the last two years have been a crucial test, which often went to the emotional and physical limits.
We met this situation with a very special program: with a finely orchestrated mixture of deep personal encounters with yourself and other strong women and at the same time lots of fun and nature experiences in magical South Tyrol. Because right now it is so important to connect, to give each other support, to encourage each other, to exchange experiences and to strengthen each other – professional and private topics were mixed to "just be human" and that is good and right!
The MICE Ladies Community connects wonderful women who, through the very special trips they take together, not only get to know fantastic destinations and their opportunities for events and incentives, but can also take impulses for their personal development with them, according to the motto: "Personality first, business will follow!"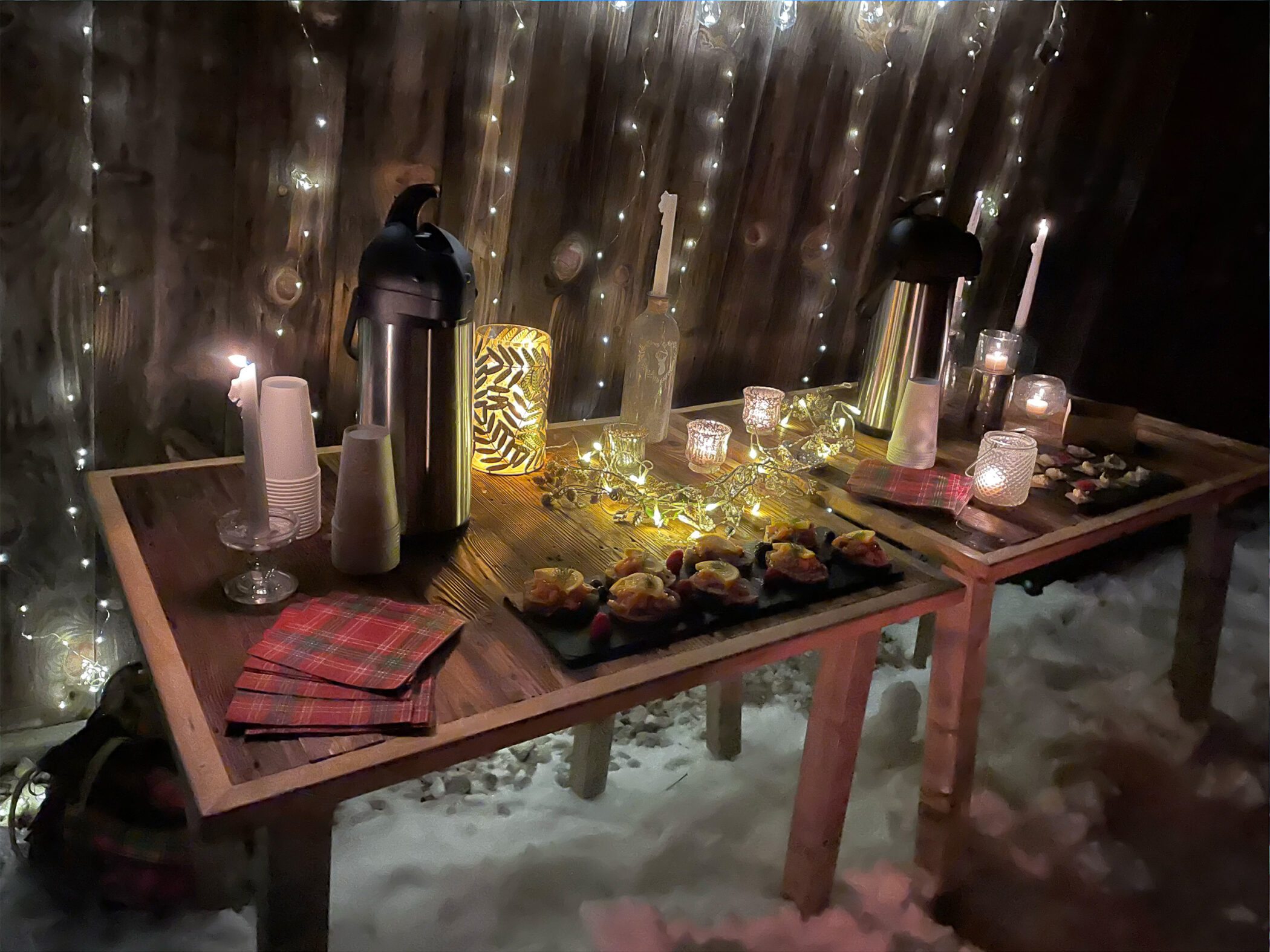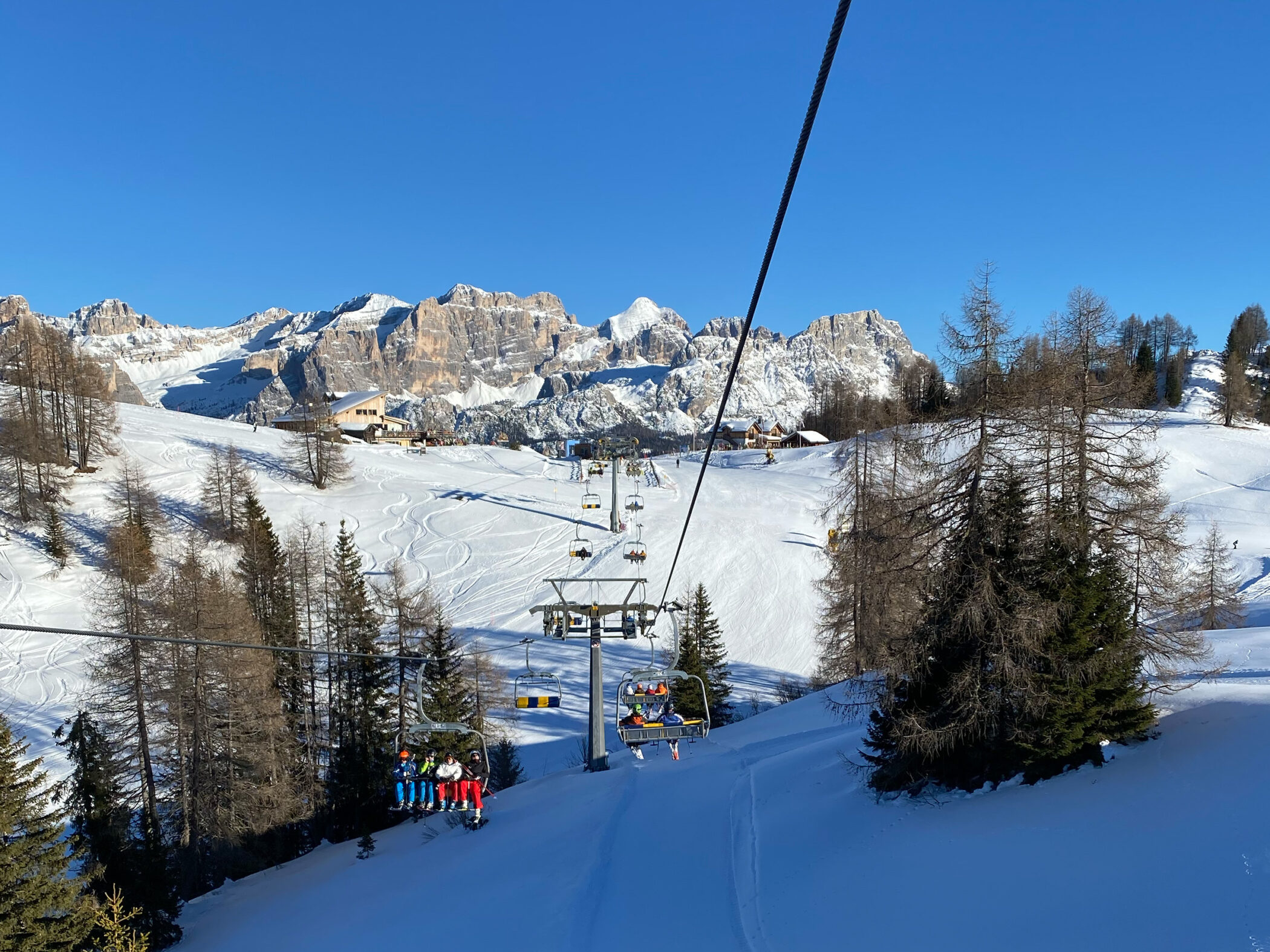 Sabine Huth, MICE freelancer: "Dear MICE ladies – I can only say a big thank you for these incredible and unforgettable moments and encounters with all these wonderful women. For me it was a very special time with special moments and deep conversations. The destination South Tyrol showed itself in all its splendor and we were able to get to know it from a very special side. I took a lot of energy and strength with me – THANK YOU!"
The fabulous lunch with accompanying wines in the Vinothek Vitis in Brixen provided a wonderful start to this weekend, followed by an exciting workshop with Ursula Pichler from the newly founded DMC Lafain, in which the participants shared their valuable experiences and the changing requirements for an incentive -Destination were allowed to share. The first day came to an emotional and impressive conclusion with a visit to the impressive open-air light musical open-air light musical.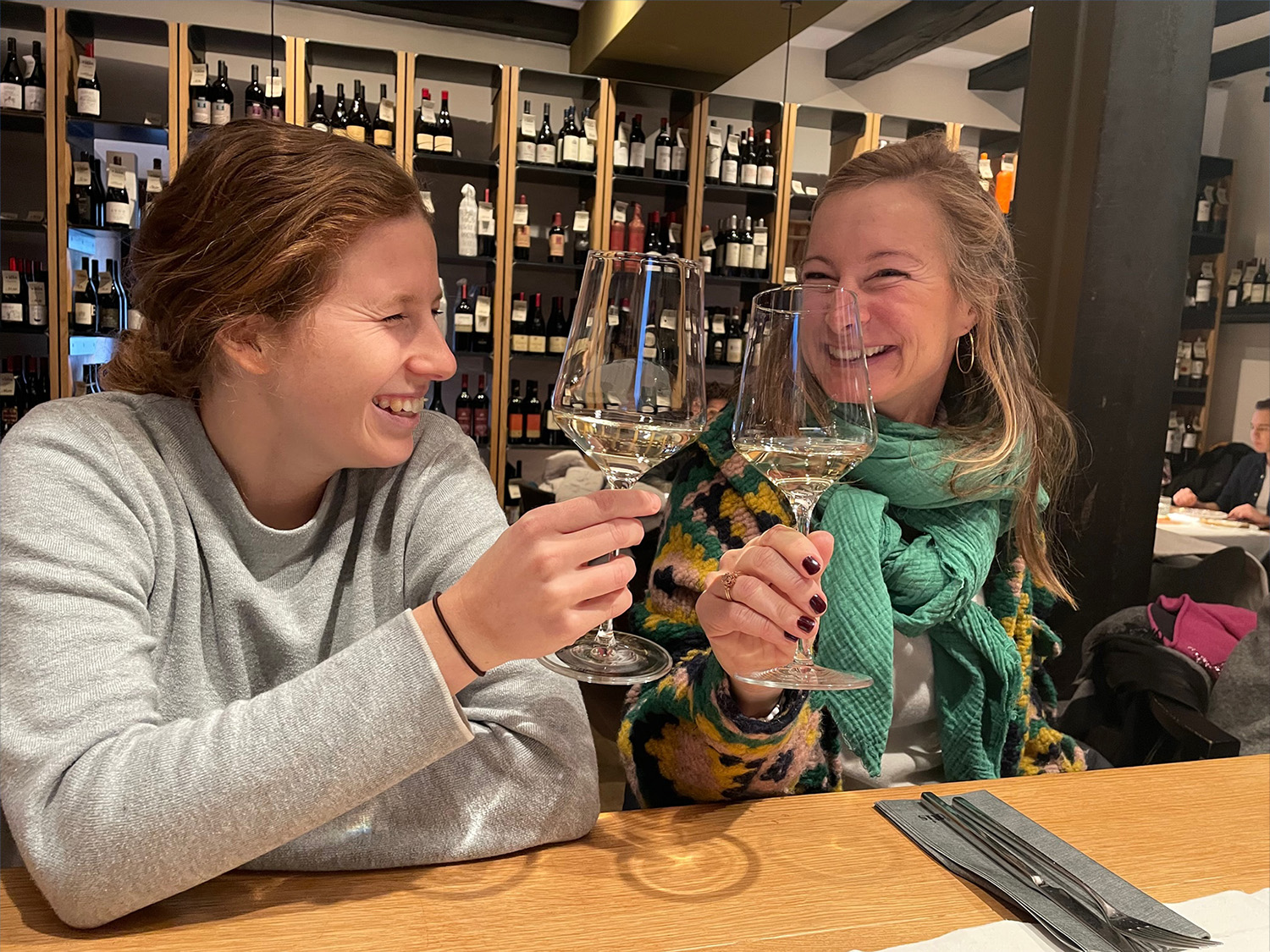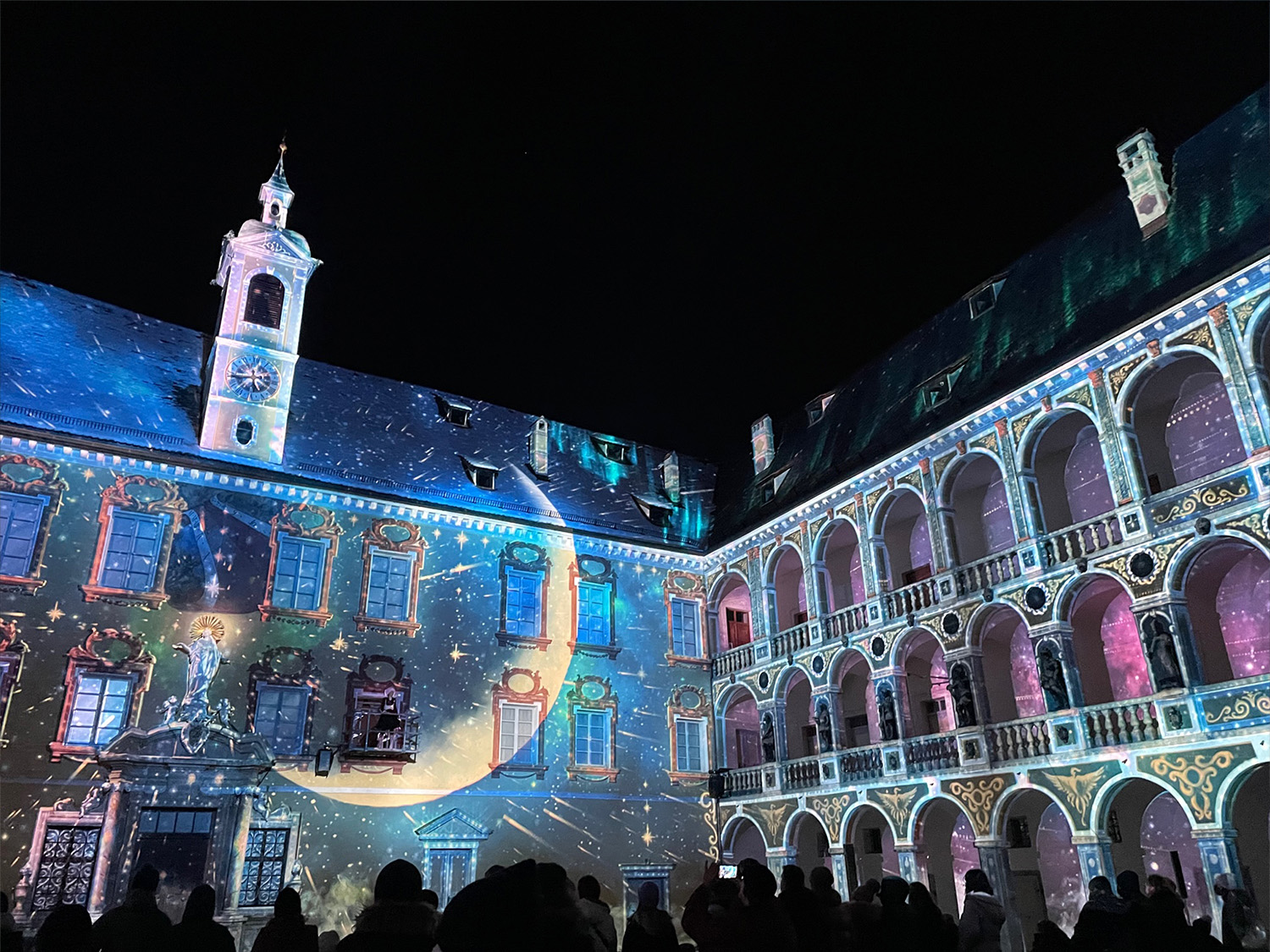 First there were the two half-days of skiing, one in Gröden with a VIP visit to the FIS Ski World Cup Val Gardena Gröden on the world-famous Saslong ski slope and one in Alta Badia – a more beautiful alpine backdrop is hard to imagine. Together with our destination ambassador Alia Radetti, former Italian champion in freeriding, founder of DMC Dream Beyond and an absolute bundle of energy, we literally flew down the slopes – after all, all participants of this trip were very good skiers. The magic of the slopes was rounded off and interrupted several times in the most positive sense by South Tyrolean culinary highlights. Because if you think that the obligatory Kaiserschmarren or pea soup is the norm in the ski hut, you will be taught a better lesson in South Tyrol: South Tyrolean culinary experiences take place high on the mountain just as much as in the valley – ours was a 5-course lunch menu with accompanying beer tasting in the famous family-run ski hut Saslonch Skihütte on the first day of skiing in Saslong and a multi-course lunchtime treat in the legendaryt Piz Arlara mountain restaurant on the second day of skiing in Alta Badia. The evening of our ski day in Alta Badia started with a small surprise buffet with mulled wine and a romantic fire bowl in the deep snow conjured up by Dream Beyond, before we went up the mountain in the full moon to the famous Club Morizinho on the Sellaronda, in which we were spoiled with a 4-course dinner. We went down with a snow groomer – an unforgettable experience!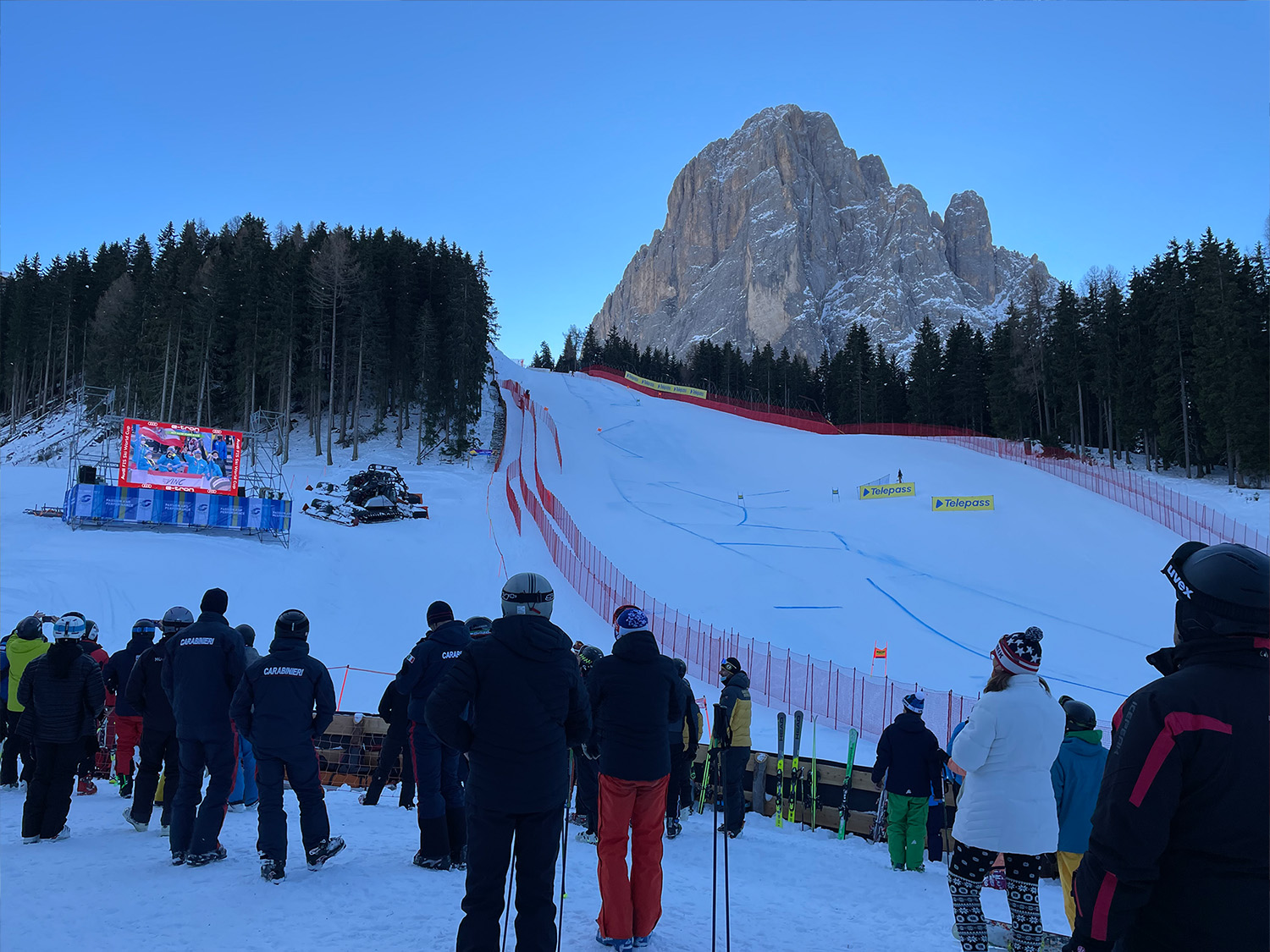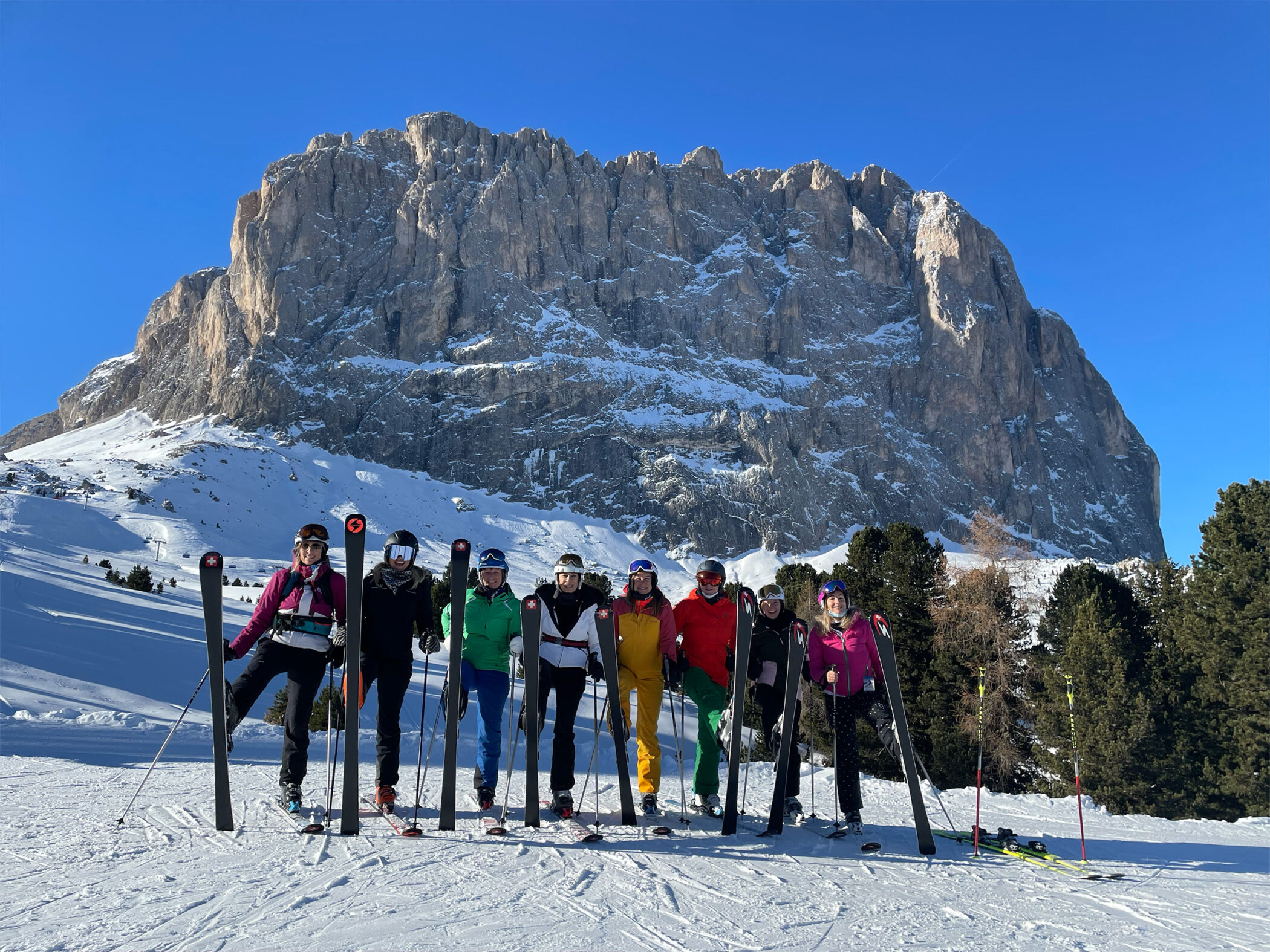 The ladies particularly liked our two beautiful hotels La Majun in La Villa and the Hotel Fischer in Cleran, both very personally run family businesses, whose history we can smell from the owners.
One of the highlights of the trip – and at the same time certainly the strongest personal impulse for development and healing was the group meditation with Kornelia Schwitzer, founder of Silberquarzit High Efficient Soul Experience, who carried out a deep experience and a guided meditation on a soul level with our group, where the participants came into contact with themselves, with their deepest fears and paths of healing.
Finally, the ladies were allowed to practice their shooting skills in the Biathlon Zentrum Antholz, whose meeting rooms we were personally shown by the General Secretary Erika Pallhuber from the OC Committee, before we ended our dreamlike and eventful weekend in the impressive Huberalm.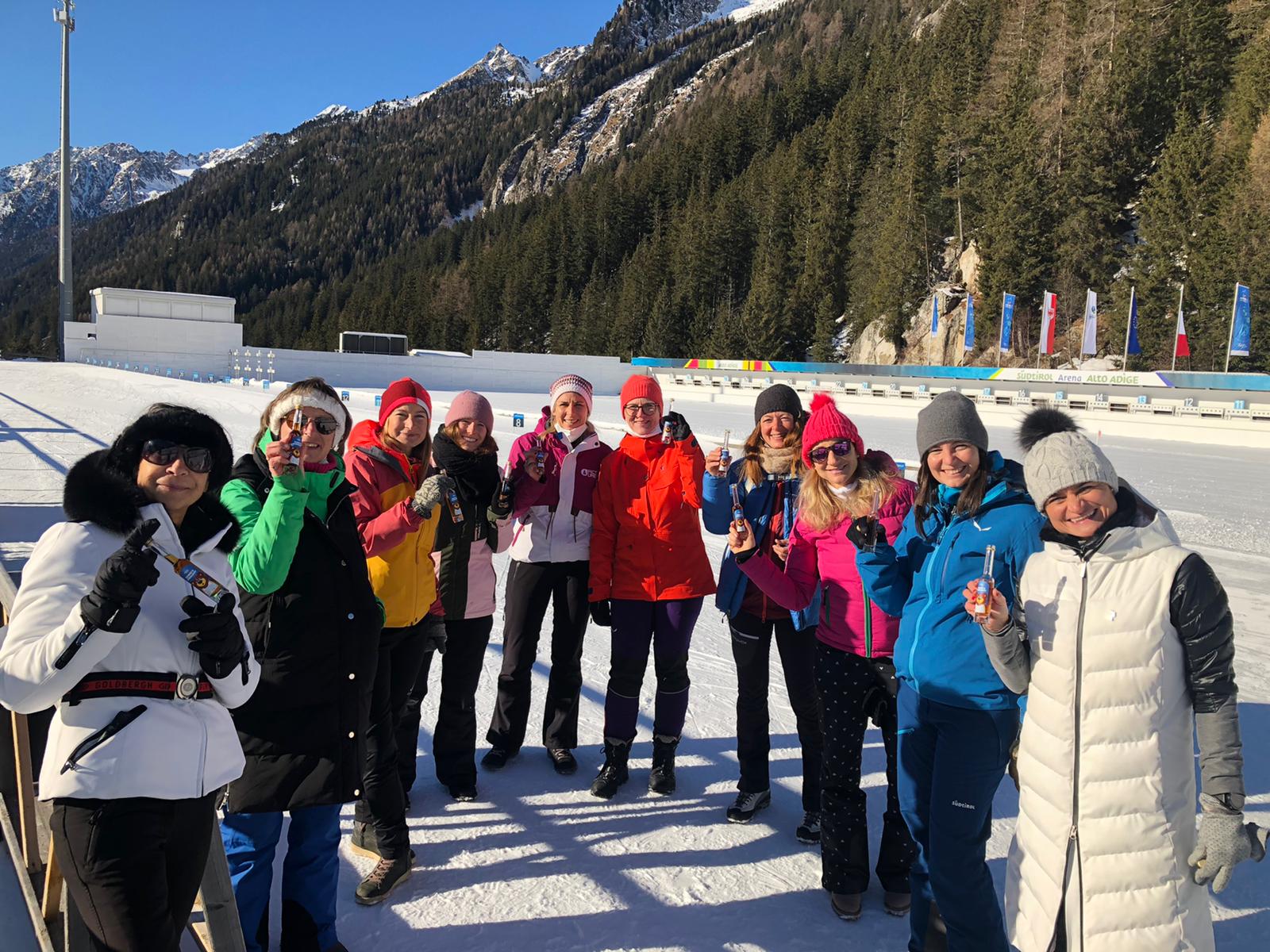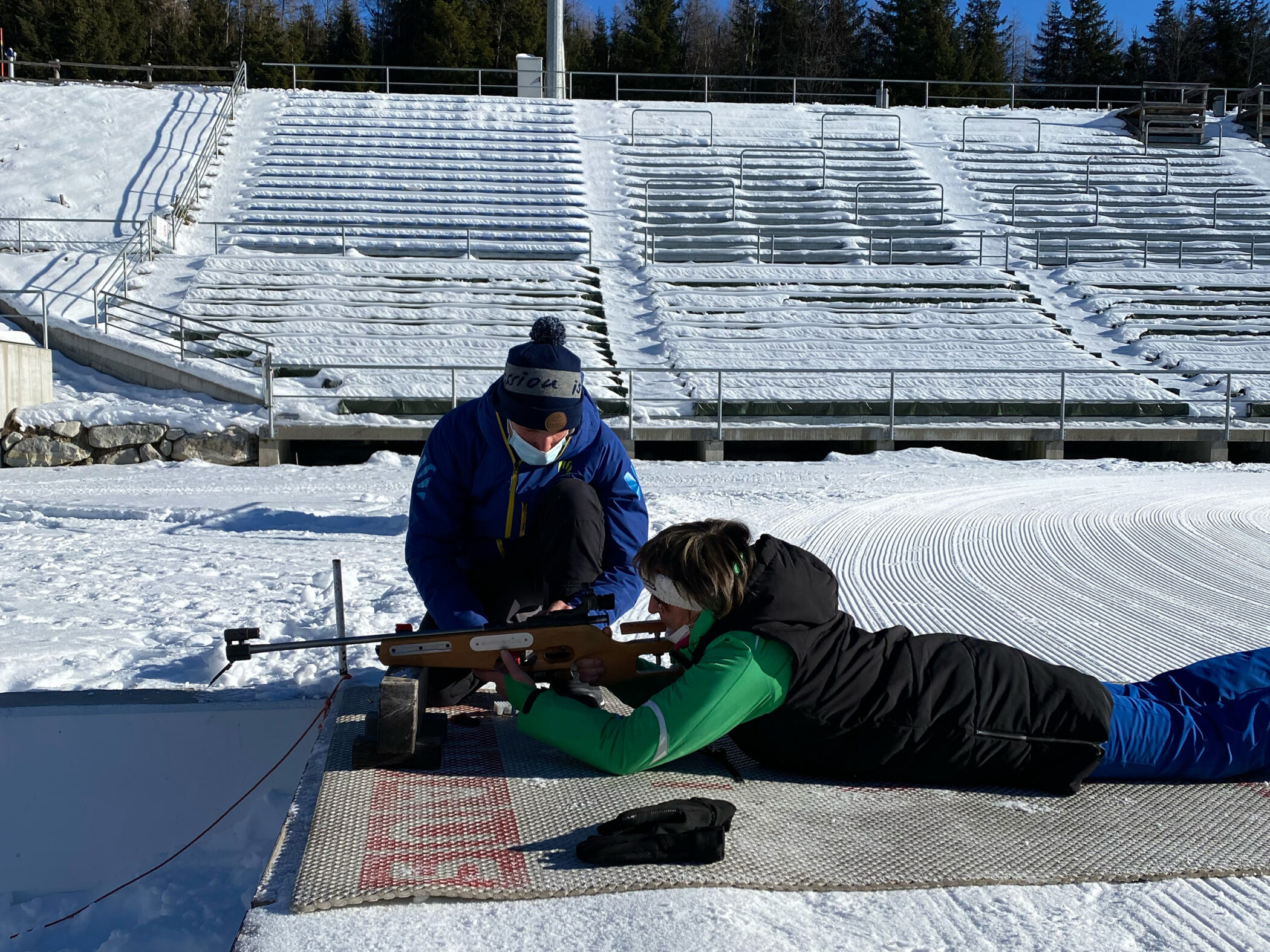 Janine Leonberger, Director Operations Marbet GmbH: "I am full of energy as I look back on an unforgettable MICE Ladies Trip. It was a pleasure to meet such wonderful women. Thank you for four power days in your company and for the trusting, profound, open and honest discussions. What was special for me was being able to experience the South Tyrolean warmth with all my senses. The team and the women on site made this trip a unique experience!"
"Our deepest wish is that our participants go home inspired, strengthened, elated and full of new ideas from our emotional experiences and encounters and have made many new contacts that have helped them personally and professionally. And we succeeded, together with our wonderful partners in South Tyrol. I'm sure that the MICE Ladies will be able to wholeheartedly recommend and sell South Tyrol as a destination for their next plans!" says Tanja Knecht, founder of the MICE Ladies.